With a range of over 400 km and room for all your outdoor gear, the all-electric Kia Niro can take you far.
Discover all its features!
Practical Information
Instead of a traditional gear arm, the Niro has a dial instead to pass from "P" to "D" or "R". It's very easy to use: just turn the dial to the right or the left to change the mode (drive, reverse, etc.). The P in the center of the wheel will put you in "park".
The Niro has a start button, but it is still important to keep the key on you during stops! The vehicle will automatically lock after three minutes and become available to other members if you left the key in its holder in the glove compartment after turning off the engine. Don't forget! Learn more >
Charging Information
Time to fully recharge:

1 hour with a rapid charger (level 3)
13 hours with a 220 volt charger (level 2)
60 hours with a 120 volt household outdoor outlet (level 1)
A level 3 rapid charging station makes it possible to reach 80% charge in about an hour. It is best not to leave the vehicle any longer on this type of charger.
Use the Electric Circuit cards that are provided in the key/card holder in the glove box.
Find a charging station: Electric Circuit
The ChargeHub app can be very useful for locating the stations of other networks.
Charging should only be done during a trip. Remember that it is forbidden to end a trip and release an electric vehicle at a public charging station. Learn more >
We do not provide slow-charging cables (level 1). You must therefore rely only on the public charging stations to recharge during trips. Plan your trips accordingly!
How to charge the Niro during a trip?
Turn off the engine, and make sure the doors are unlocked. Otherwise, the charging door at the front of the vehicle will not open.
Press the door to open it (see picture below).
Remove the plastic cover and plug in the gun.
A flashing indicator light located under the windshield in the center will allow you to confirm that the vehicle is charging. If you don't see the warning light (possible in direct sunlight, during the day), look on the dashboard. A red light showing an electrical plug will let you know the vehicle is charging. Good to know: after starting to charge, the estimated charging time is displayed on the instrument cluster for approximately 1 minute.
Before unplugging the charge gun, make sure the vehicle doors are unlocked. When the doors are locked, the charging connector locking system is triggered most of the time. If the charging gun is locked, do not pull as this may damage the mechanism. First unlock the vehicle doors and try again.
If you have other questions, do not hesitate to consult the user manual for all the details. You will find it in the glove compartment of the vehicle. It is also possible to download it for viewing online in the language of your choice: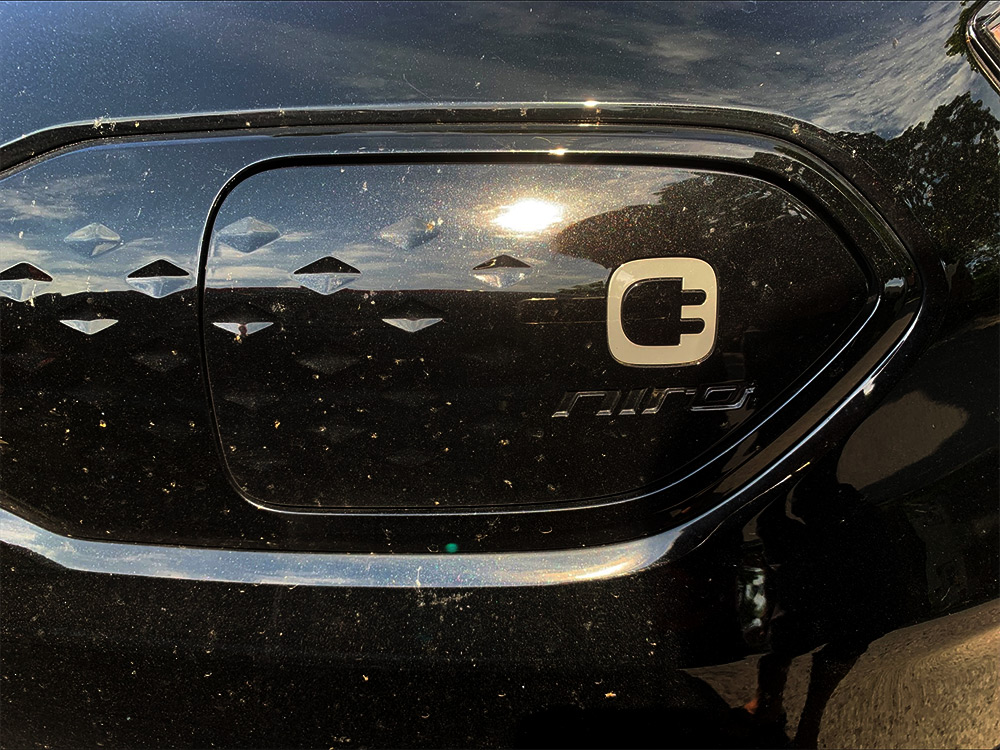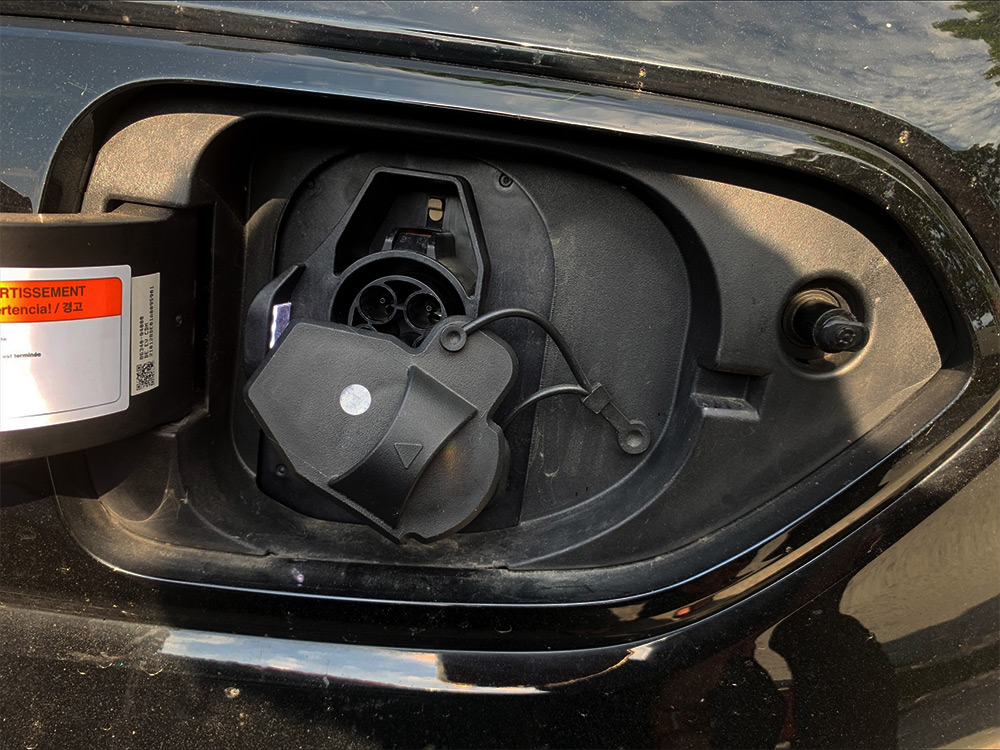 ---
Features
Exterior
Heated, automatic folding exterior mirrors
Automatic headlights
Reversing camera
Comfort
Cloth/synthetic leather seats
60/40 folding back seats
Heated front seats and steering wheel
Spacious and configurable trunk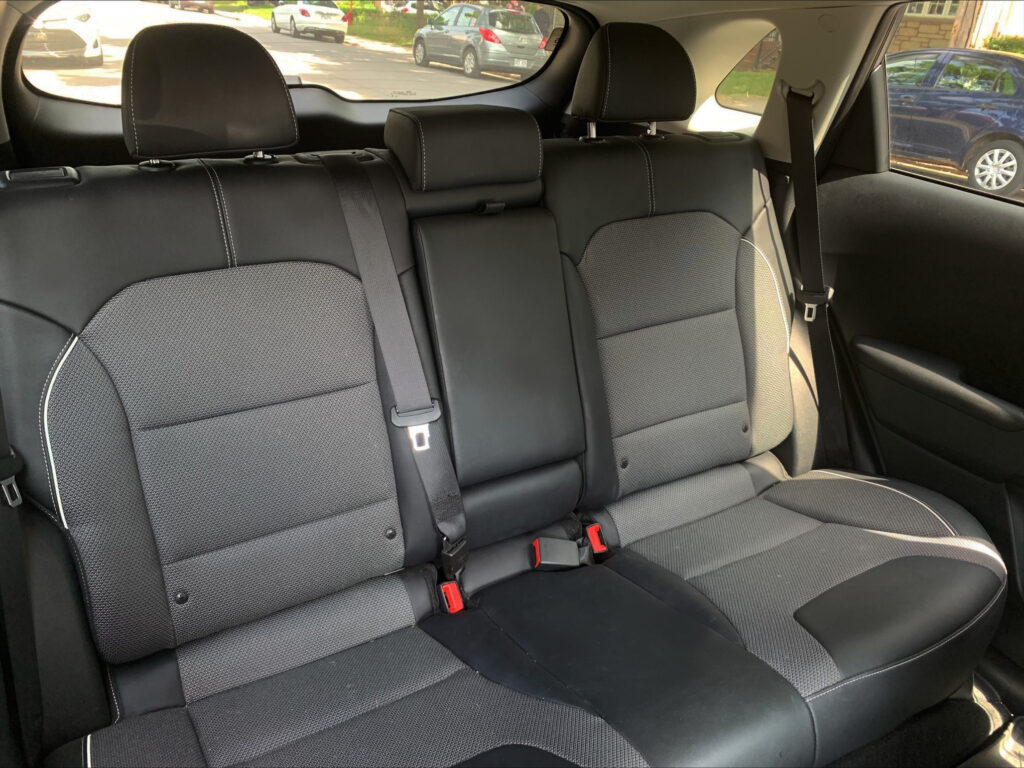 Technology
8 inch multimedia screen
Cruise control
Bluetooth, Apple CarPlay and Android Auto connectivity
USB audio input and charging port
Driving mode selection
Smart key and start button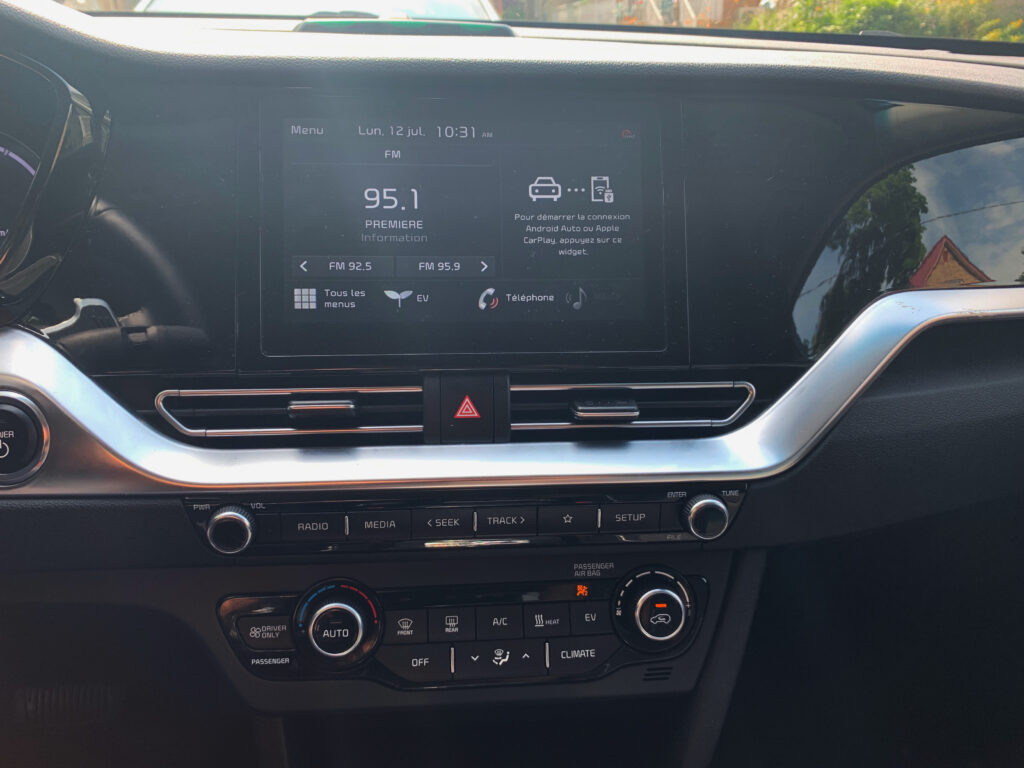 ---